After the celebration Day of the District of La Siberia Extremadura in Puebla de Alcocer, we are still a taste very nice at the news that he may be Biosphere Reserve.
The visit to Puebla de Alcocer from the Minister of Environment of the Junta de Extremadura, last 2 April 2016, It has served to support by the executive's statement of the United Nations Organization for Education, Scientific and Cultural Organization (Unesco) in the region of Siberia as Biosphere Reserve.
Although we have already written an article on this blog Extremadura Siberia and recreational activities, no hemos podido dejar de lado esta noticia que puede contribuir mucho al desarrollo de la comarca y sobre todo a generar empleo y riqueza, para que la población no se vaya y nuestros vecinos sigan viviendo en nuestro pueblo.
El que nuestra comarca forme parte de la UNESCO podrá atraer más gente, más visitas, más negocios y, por tanto, más empleo.
Os dejamos algunas de las imágenes que hemos recogido de este día y si tenéis alguna podéis subirlas a nuestro Facebook o enviárnoslas para que las pongamos en este blog.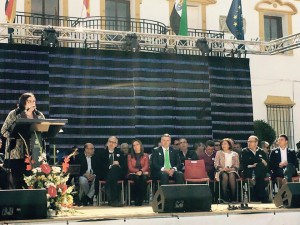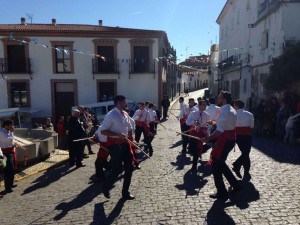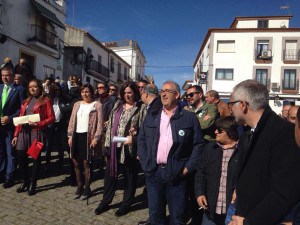 The Danza de Garbayuela es una danza ancestral que se mantiene en el tiempo con la misma ilusión por parte de los que la llevan a cabo, como por parte de los vecinos ya que en los tiempos que vivimos no se ha perdido la ilusión, mi abuela me contó que consiste en cruzarse y chocar los palos al ritmo de la música, es de gran belleza visual y se suele realizar en la festividad de San Blas el 3 de febrero en la localidad de Garbayuela. El vídeo que os dejamos a continuación muestra dicha danza que fue representada el día de la comarca de La Siberia.
[embedyt] http://www.youtube.com/watch?v=eGPns_0XNO4[/embedyt]