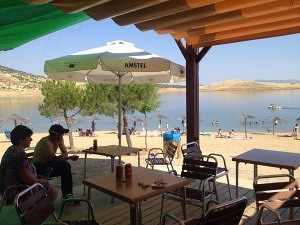 Located a few 2,5 Km from the Centre of the town Esparragosa de Lares in the direction of the cemetery lies the Playa de Los Llanos. Es una zona habilitada para el baño y los deportes acuáticos y que cuenta con muchas recreational activities. Forma parte del embalse de La Serena the first in water reservoir capacity Spain and second in the world.
What I can find in the Playa de Los Llanos?
Durante la temporada de verano además de poder disfrutar del merendero y de un pequeño parque infantil.
Después de darnos un bañito, podemos tomarnos tranquilamente, unas cervecitas fresquitas en el Beach bar "La Movida" that it has nothing to envy to the popularity of the Spanish coast beaches.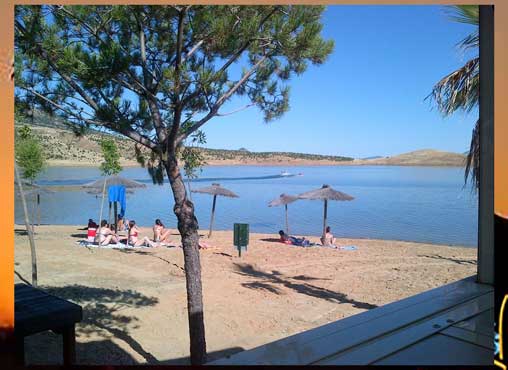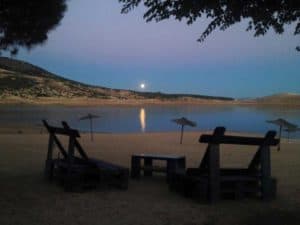 El ambiente es ideal para pasar un buen rato en familia o con amigos y es posible dar boat rides por toda la zona disfrutando de unas privilegiadas vistas.
Recomendamos, ver una puesta de sol o ver la luna llena aparecer desde las hamacas del chiringuito, con tu mojito en la mano.
Since Farm house cats and dogs queremos que disfrutes de estas vistas y te animes a visitar esta zona, your summer holidays will be the most fun you've had guarantee it you.