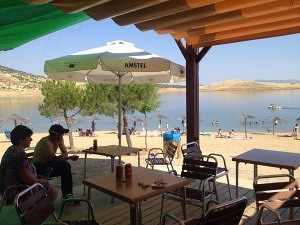 Located a few 2,5 Km from the Centre of the town Esparragosa de Lares in the direction of the cemetery lies the Playa de Los Llanos. It is suitable for swimming and water sports area and has many recreational activities. It is part of the reservoir of La Serena the first in water reservoir capacity Spain and second in the world.
What I can find in the Playa de Los Llanos?
During the summer season you can also enjoy the picnic area and a small playground.
After have a swim, we can take leisurely, a chilly beers in the Beach bar "La Movida" that it has nothing to envy to the popularity of the Spanish coast beaches.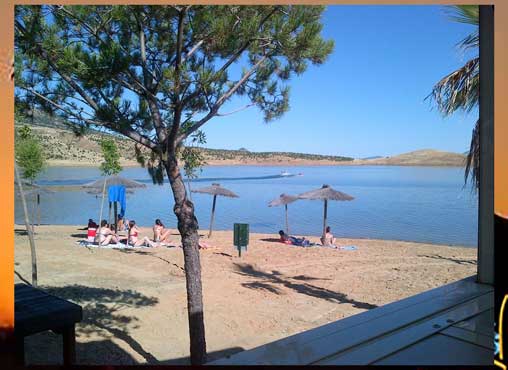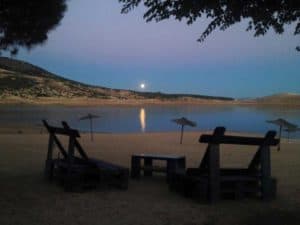 The atmosphere is ideal to have a good time with family or friends and it is possible to boat rides throughout the area enjoying privileged views.
we recommend, watch a sunset or watch the full moon appear from the deck of the stall, with your mojito in hand.
Since Farm house cats and dogs we want you to enjoy these views and will be excited to visit this area, your summer holidays will be the most fun you've had guarantee it you.