The new cheese corner in A Cántaros
The Rural House A Cántaros, is the best start to discover the cheese route for La Serena that's why we have created a small cheese corner.
Why in our rural house?
First of all, because we are in an old house restored with the essence of yesteryear and with current comforts.
As a result, we get a very comfortable house with 7 rooms, each one with a name from a song by our Pablo Guerrero.
further, it has a living room, kitchen, dining room, courtyard, sauna and a small spa.
It is especially relevant, the view from their rooms. From where we can see the rolling plains and narrow valleys bathed by the Zújar river.
Finally, we will see those herds of merino sheep grazing that will help us taste one of the best gastronomic delicacies of our land, the Serena cheese.
Made with raw merino sheep milk and vegetable rennet.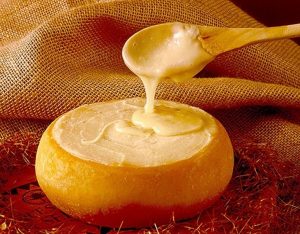 "A Cántaros", offers in its breakfasts different combinations based on our cheese:
Salmorejo toast and La Serena cake
La Serena cheese crepes with honey
La Serena cheese cake and chocolate
further, we offer toast with Queso de la Serena in our special bread.